Spring Break is right around the corner and if you're scrambling to find some gainful fun for your kids, you're not alone. We've rounded up Spring Break Camps near you in the Boston area. Whether you are looking for indoor workshops in areas of cooking, drama, arts or outdoor camps focused on sports, nature, fitness. We have partial day and full day options. In-person camps and virtual camps. We've covered it all!
And if you are looking for activities for the whole family, then check out our post for Fun Spring Break Activities in Boston.
Editor's Note: BostonOnBudget staff tries to bring you the most up to date information. However, as always, please call ahead to confirm the information listed below.
Indoor Spring Break Camps in Boston – Art, Cooking, Yoga and more for April Vacation Week
Our doors are open to everyone, from young children to adults, from absolute beginners to aspiring professionals. Our instructors are professional musicians with the education and experience needed to provide age-specific music lessons and take musical skills to the next level. Our music faculty offers private music lessons in a variety of instruments including guitar, bass, piano, violin clarinet, flute, saxophone and voice – singing … and much more at our music school or in the convenience of your home, with our in home music lessons program. For more advanced students, Stage Music Center also offer the opportunity of ABRSM Exams and music competitions preparation.
Where: 50 Cross StreetWinchester, MA 01890
When: Tuesday, April 20, 2021 2:30 PM Wednesday, April 21, 2021 8:00 PM
How Much: Varies. Check here for details
Make like an eagle and soar into USS Constitution Museum this spring break. We have a variety of eagle-themed activities, like a virtual live encounter with a bald eagle, a windsock craft, bird scavenger hunt, and special Ship tour. Whether you visit us in person or join in virtually from home, there is fun for all.
Where: USS Constitution Museum, Charlestown, MA
When: April 17, 2021 – April 25, 2021 10:00am – 5:00pm
How Much: Varies. April is the Month of the Military Child and the USS Constitution Museum is honoring military families by offering free admission to the Museum during April School Vacation Week.
For our stop-motion animation class students will learn the principles of Animation and produce their own short film using objects found around the house and brought to class. We will also bring some of our own supplies for the students to use as well
Where: Hunt's Photo and Video 100 Main Street Beverly, MA 01915
When: 04-20-2021 through 04-23-2021
Four days of creativity during the vacation break! Teens can express their talents, learn techniques and gain important communication and critical thinking skills. Excellent for all levels, the Ceramics Studio is an introduction to wheel-throwing and handbuilding, with many opportunities for intermediate students to perfect their skills
Where: 61 Washington Park Newton, MA 02460
When: Apr 20 – Apr 23 Tuesdays, 4 Sessions 9:00AM – 4:00PM
How Much: $430
Multiple sessions for kids ages 7-11 and 11+ are scheduled for the April Vacation Week.
Where: 53 Winchester St. Newton Highlands, MA 02461
When: Multiple sessions during the week starting 19th April
Description: Founded in 1992, Kidstock! Creative Theater is dedicated to a unique approach in education through the performing arts for children of all ages and experience. Programs available for kids ages 5-6 and 7-10. Spend just one morning with our Spring into ACTion Adventure or return for additional days of new and exciting online activities in active storytelling, expressive theater games, imaginative movement and seasonal themed fun!
Where: 50 Cross St., Winchester, MA
When: 19th April – 23rd April, 9:00 am to 11:45 am
How Much: $50/day, $225/all 5 days, 10% sibling same day discount
Art Classes for Ages 7-12, Teen Painting, Teen Ceramics. Activities will include everything from hand-building underwater cities in ceramics to creating your own collages using actual materials found in the ocean – Groups are limited to 8 students.
During the week, your child will create drawings and paintings on canvas. Brendan offers instruction on how to draw using value, color, and brushstrokes resulting in painting. Exercises will include still life to abstraction and each day will build on the previous lessons. More advanced students have the opportunity to explore and expand on personal development while painting and drawing with the guidance of a painting instructor – This class is limited to 6 students
Each afternoon, students will be guided in how to use foundational methods in clay to make artful or useful pieces – This class is limited to 6 students.
Where: 1403 Massachusetts Avenue, Lexington MA 02420
When: April 19 – 23, 2021
How Much: $295 – $350
Join us for a Monday – Friday, April Vacation Kids Mindfulness Camp. We will explore social-emotional activities and projects that will help kids discover their values and boundaries to help them achieve self-confidence, self-regulation and self-awareness.
Kids will engage in process art, vision boarding for manifestation, shadow work to release fears, STEAM projects, and so much more! Each day will end with yoga and meditation so your children will be ZEN for pick up
Where: Open Doors Yoga Studios – Weymouth, Duxbury, Norwell, 65 Washington St, Weymouth
When: Monday, April 19th – Friday, April 23rd 1 – 5pm each day
How Much: Cost is $300. for the week For ages 8-12
Outdoor Spring Break Camps in Boston – Fitness, Sports, Nature Exploration and more for April Vacation Week
Ninja Sports Camp is a great way to get your kid(s) ages 6-13 active and out of the house in an environment that you trust The activities may change but they can expect: open gym to let out lots of energy, obstacle technique to learn the new obstacles in the gym, games to give the tired hands a break, and of course- some competitions to rack up points for your team each day.
Where: TA Fitness Weymouth, 70 Finnell Drive #4, Weymouth, MA 02188
When: 4/20-4/22 830-1130am OR 12-3pm
How Much: Weymouth Members: $125 each Non members: $140 each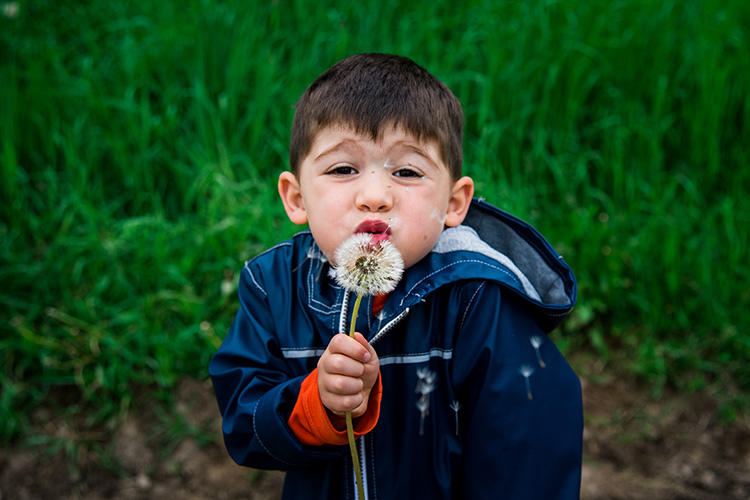 April Vacation Camp combines all the great elements of a day camp with the unique opportunities of a spring nature program. Join us as we discover a world full of bold colors, complex designs and surprising creatures though science, art and thoughtful play activities. Every day we will discover the world around us through an engaging nature-inspired curriculum and in a safe, inclusive camp community.
Where: 500 Walk Hill Street Mattapan, MA 02126
When: April 20, 2021 (Tuesday) – April 23, 2021 (Friday) (8:30am-3:30pm)
Audience: Children(suitable for children 7 – 14 years)
How Much: Members: $410.00 Non members: $475.00
The seasons are changing and we will get out and explore what changes and what Spring brings to Moose Hill. We will get outside as much as the weather allows.During this week we will exlore what is going on in Nature as spring arrives.We will explore and talk about Birds, Mammal adaptations, Trees, Wetlands, Vernal Pools, Insects, reptiles, and amphibians in spring
Where: 293 Moose Hill Parkway Sharon, MA 02067
When: April 19, 2021 (Monday) – April 23, 2021 (Friday) (8:30am-4:00pm)
Location: Moose Hill Wildlife Sanctuary, Sharon MA
Audience: Children(suitable for children 5 – 6 years)
How Much: Members: $325.00 Nonmembers: $390.00
Enjoy making and finding tracks around the farmyard, fields, and forests of Drumlin Farm. You'll participate in daily farm chores, discover animal habitats, and have story time. You'll also meet some of Drumlin Farm's resident wildlife. For children in Grades 1-2.
Where: Drumlin Wildlife Sanctuary – 208 South Great Road, Lincoln, MA 01773
When: Tue Apr 20, 2021 Various times
How Much: $50 member; $60 nonmember
Looking for something fun to do over April Vacation week? Join Waterworks Museum Staff live at the museum to learn about watersheds. Participants in this program will conduct their own lab tests on water from a nearby stream. Then, with the help of their large-scale watershed model, you will see how various pollutants can impact our water system and consider what kinds of things both water experts and the public alike can do to stop them. This program is recommended for ages 7-14. Each participant can be accompanied by up to 2 adults at no additional charge. This program may be conducted outside, weather permitting.
Where: 208 South Great Road, Lincoln, MA 01773
When: Wed Apr 21, 2021 – Fri Apr 23, 2021 – 10:00am to 3:30pm
Age: 7-14
How Much: $7
Explore the ins and outs of Habitat during April school vacation week. Deepen your observation skills to uncover the signs of spring. Listen for the frog chorus as you investigate the vernal pool and pond. Notice which plants are sprouting and which birds are building nests. You'll discover the wonders of nature in spring through hands-on outdoor activities, games, and hikes. This program takes place entirely outdoors
Where: Habitat Education Center and Wildlife Sanctuary, Belmont MA, 10 Juniper Road Belmont, MA 02478
When: April 20, 2021 (Tuesday) – April 23, 2021 (Friday) (9:00am-1:00pm)
Audience: Children(suitable for children 5 – 8 years)
How Much: Members: $272.00 Nonmembers: $337.00
Body Angling/Stick Check, Defenseman Skills, Shooting & Stickhandling
Where: Bridgewater Ice Arena
When:
Tuesday, April 20th, 2021
9:10AM – Body Angling/Stick Check – (Mite – Squirt – Levels)
10:10AM – Shooting & Stickhandling – (Mite – Squirt – Levels)
11:10AM – Shooting & Stickhandling – (Pee Wee – Bantam – Levels)
Wednesday, April 21, 2021
9:10AM – Shooting & Stickhandling – (Mite – Squirt – Levels)
10:10AM – Shooting & Stickhandling – (Pee Wee – Bantam – Levels)
11:10AM – Body Angling/Stick Check – (Pee Wee – Bantam – Levels)
Thursday, April 22, 2021
9:10AM – Defenseman Skills (Squirt – Pee Wee – Bantam – Levels)
How Much: COST: $25 Per Individual Session
Lessons at Harmon Golf Club, 168 Concord Street, Rockland
Check in time is 2:20pm. Two 11/4 hour lessons to get the season started. All abilities are welcome. Equipment is available upon request. Limit 5. Call if rain and there is a question 781-724-3569 Instructors: PGA Professional, Bryan Spitz
Where: Harmon Golf Course, 168 Concord Street Rockland, MA 02370
When: Apr 19 – Apr 21 (Monday, Wednesday) 2:30 PM – 3:45 PM
Ages: 11-15
How Much: $88