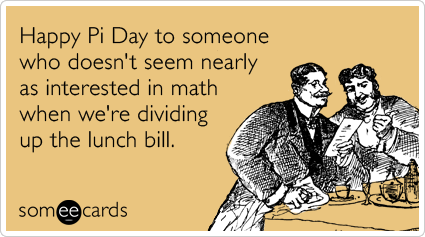 Happy (almost) Pi Day! This Pi Day is especially awesome because the date is the first 5 digits of Pi, 3.1415 so yeah… awesome, right?
Here are a few Pi Day deals and specials in Boston and Cambridge to help you celebrate!
Salvatore's: Enjoy Italian Flatbread Pizzas at the bar from 12-5pm for $3.14 at all five locations!
Petsi Pies: Stop into Petsi Pies at 9:26am on 3.14.15 for their annual competition. If you can verbally receive 10 digits of Pi, you can receive a free a free cutie pie. However, the more digits you can recite, you may be able to score a bigger piece of pie! Good luck!
Beacon Hill Hotel & Bistro: Stop into the Beacon Hill Bistro from 7:30am to 10am for a slice of pie for $3.14 on 3.14.15!
Charles Hotel: The Charles Hotel in Harvard Square will be offering 31.4% off the best hotel rates with a flash sale the day before on 3.13 from 9am to 5pm for travel dates of 3/14 to 5/11 for 31.4% discount.
Please let me know if I missed any great deals or discounts for Pi Day this year in Boston!
Happy (almost) Pi Day!